Okutama Town is located at the northwest corner of the Tokyo metropolitan area. The whole area is a vast forest belonging to the Chichibu Tama Kai National Park, and the town is blessed with numerous valleys. Also, according to a survey conducted by the Ministry of the Environment, over 1,000 giant trees have been counted.
The forest therapy base in Okutama, which is the first of its kind in Tokyo, offers five therapy roads that can be enjoyed: the Okutama Lake Relaxing Road, the Okutama Old Road, the Fragrance Road "Toke-Trail", the Hatonosu Valley Hiking Trail, and the Hyakuhiro Waterfalls Mountain Trail. Moreover, access from the city is quite convenient, so it is easy to visit.
Forest Therapy Road
1. Okutama Lake Relaxing Road
The trail is about 12 km long, with en elevation change of 36 m. It is a flat trail along the lakeside with natural forest and mixed cedar and cypress. There is Yama-no-Furusato Village at the end of the trail.
[ Trail Features ]
This is a flat course half way around the Okutama Lake. Placed in the center of a natural forest, a diversity of plants and small animals can be found in this good natural environment. Each season offers their own attraction such as fresh green and the red coloring of leaves.
Also, there are many benches, tables and toilets along the way, so you can take your time and relax.
At the end point there is Yama-no-Furusato village, and you can experience making soba noodles, ceramics, and woodworking.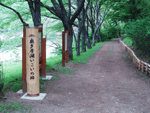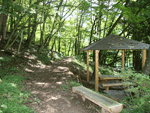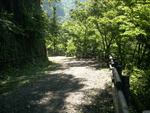 2. Fragrance Road "Toke-Trail"
The trail is about 1.3km in length, with an elevation change of 50m. It is 420m barrier-free, and is the first therapy-only trail nationwide. A wheelchair monorail is also installed.
[ Trail Features ]
It is Japan's first forest therapy trail, and can be easily accessed by walking 15 minutes from Okutama Station on the JR Ome Line.
Inside the trail, facilities such as plazas are provided to enable a variety of activities including yoga, zazen, self-counseling, and hydrotherapy.
In addition, there is a wheelchair monorail installed for people with physical disabilities.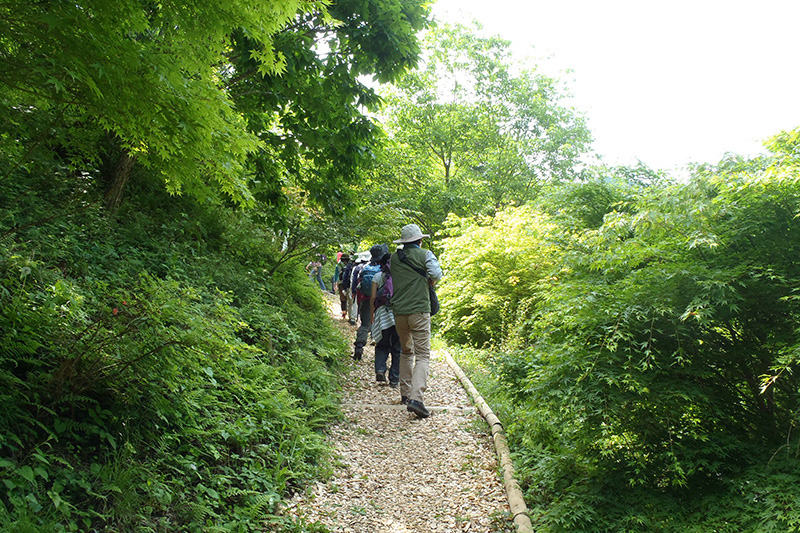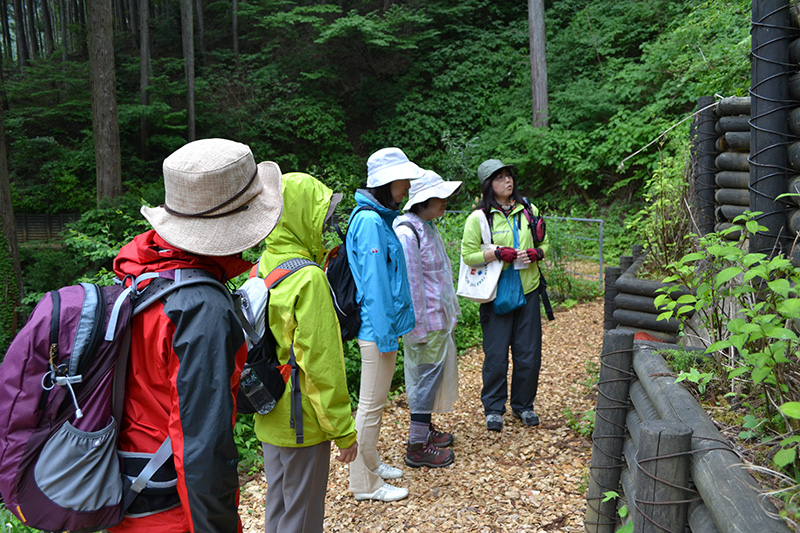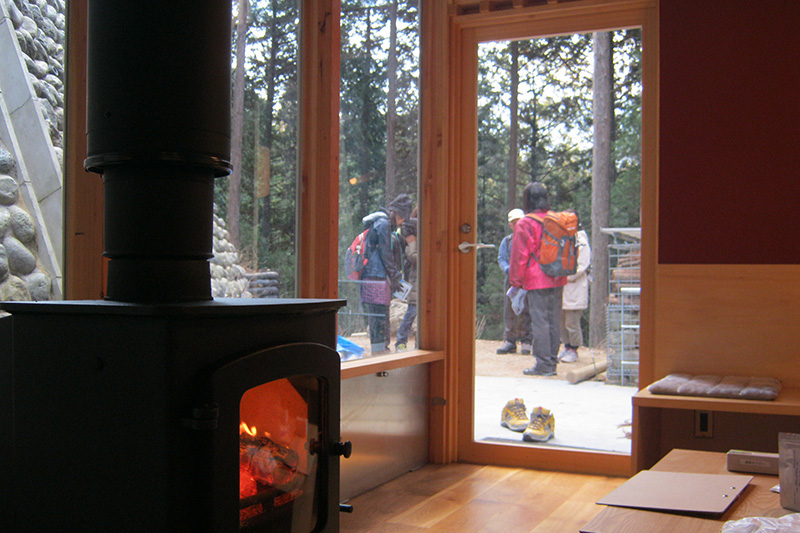 3. Okutama Old Road
The trail is about 9 km in length, with an elevation change of 264 m. It is part of the old Koshu-Kaido Road and, in addition to giant trees and valleys, it is a trail with historical sites such as shrines and Dosojin carved stones.
[ Trail Features ]
This old trail, connecting Edo and Koshu, goes from Okutama Station to Okutama Lake following the Okutama River. There is a bus route nearby the trail that makes the round trip 20 times a day, so depending on the time, it is easy to walk part of the trail only and then continue by bus.
Because of the old road, there are many historical scenic spots such as shrines, Dosojin carved stones, and Hayagriva statues. Along the trail there are also giant trees such as the triple cedar sanbonsugi and pagoda trees (Saikachigi), and each season offers charming beautiful scenery.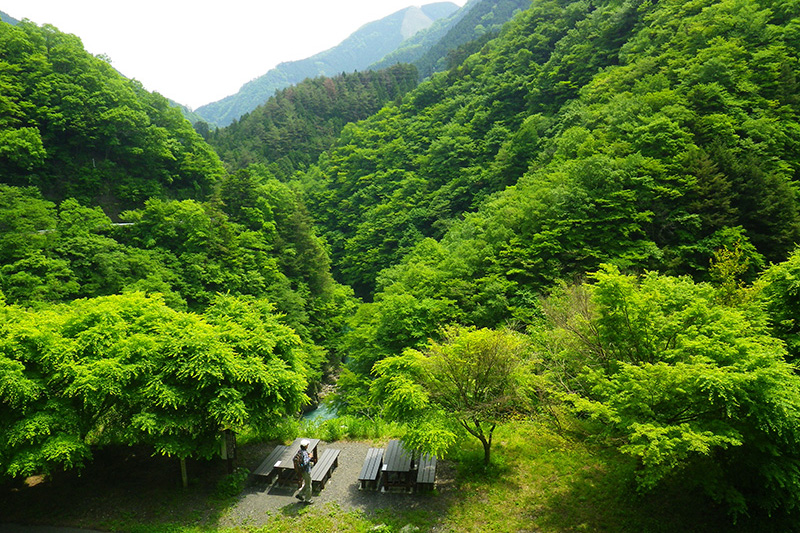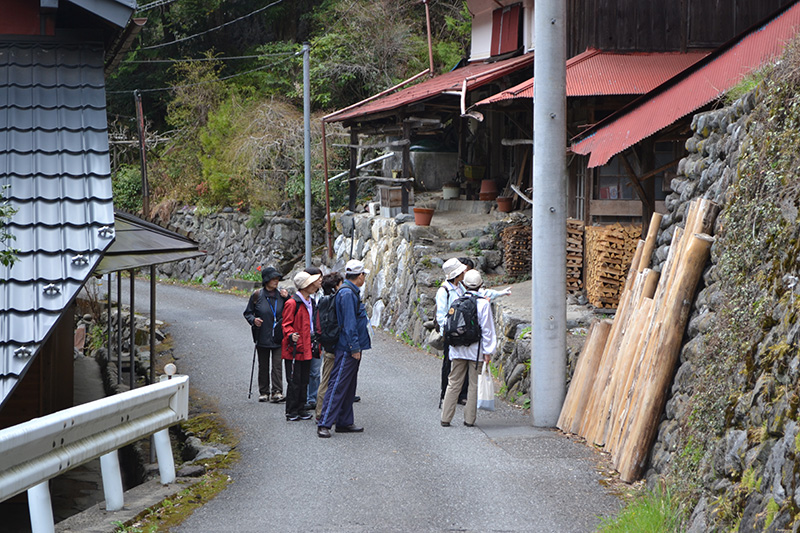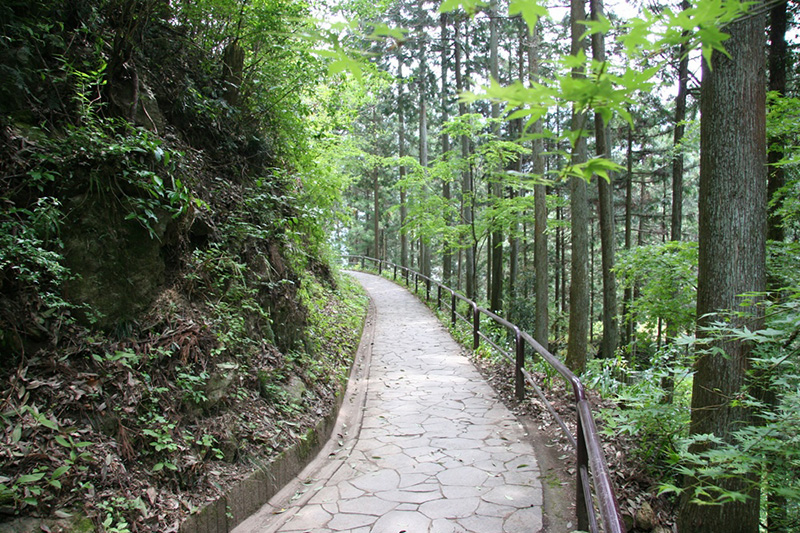 4. Hatonosu Valley Hiking Road
The trail is about 2.5 km long, with an elevation change of 68 m, and it goes along the valley following places such as Hatonosu Valley, Shiromaru Lake, and the Kazumakyo Bridge. The easy access from the station makes it and ideal trail to enjoy.
[ Trail Features ]
The trail goes along the Tamagawa River from the JR Ome Line Hatonosu St. through Shiromaru St. to the Unazawa District. Access from the station is very good, making it one of the most popular trails.
There are many amazing places to see such as the Hatonosu Valley-the most beautiful valley of Okutama-, Lake Shiromaru and the Kazumakyo Bridge. On the way, near the Shiromaru Lake Dam site, there is a tunnel-type fishway-the largest of its kind in Japan-and you can also see the fish swimming upstream.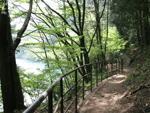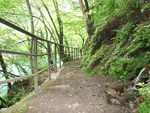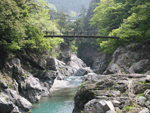 5. Kawanori Valley, Hyakuhiro Waterfalls Mountain Trail
This trail is about 1.8 km long one way, with an elevation difference of 170 m, and it visits Hyakuhiro Waterfall, the most representative waterfall of Okutama.
[ Trail Features ]
Chosen among the one hundred water source forests in Japan, this is a mountain trail that goes along a stream to Hyakuhiro Waterfall, typical of Okutama. This trail is recommended for those who are confident in their physical fitness.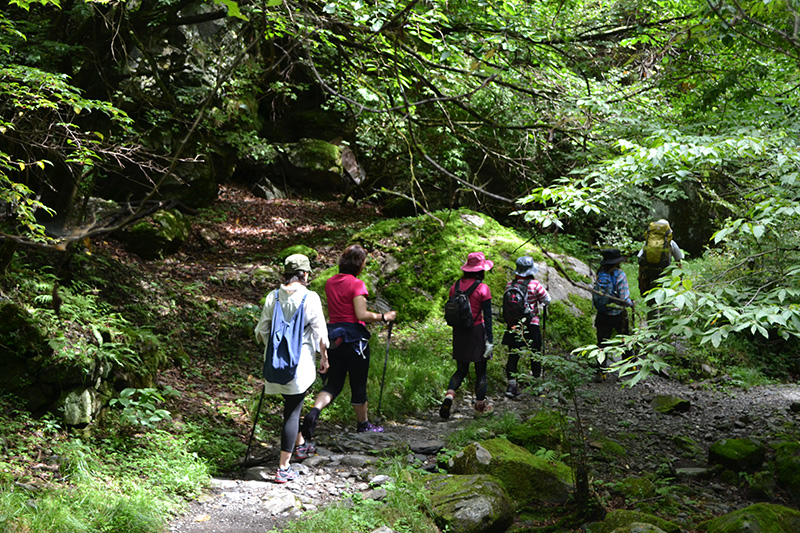 Forest Therapy Activities
Guide Walk
An Okutama Town Forest Therapy Assistant Certified Guide will support your forest walk. Unlike a nature guide, the assistant not only gives information but also cherishes what visitors look for and use their five senses to slowly guide them in the forest. You can enjoy "Tea time in the Forest" with delicious herb tea on the way.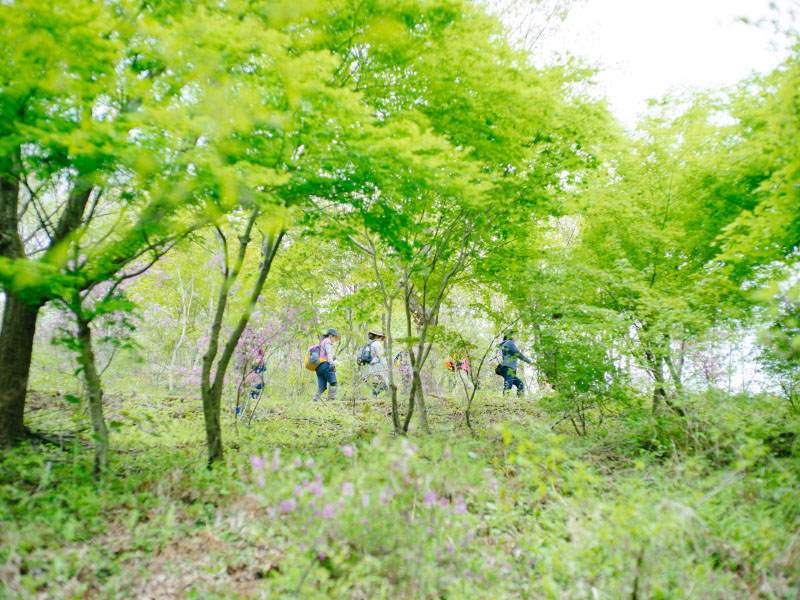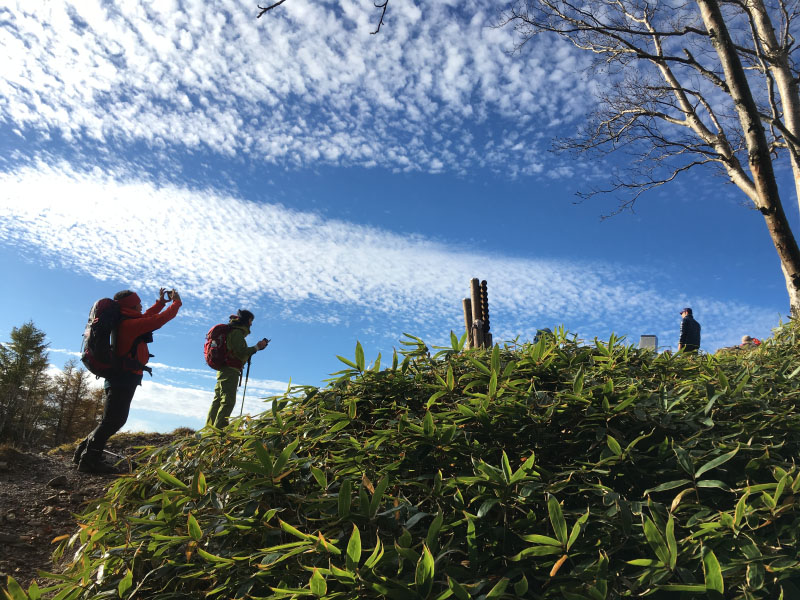 Forest Yoga
Yoga in the forest gives a sense of refreshment and freedom. Also, it is great for stress relief and improving concentration. The effects of yoga can be further enhanced by creating a sense of unity with the surrounding nature.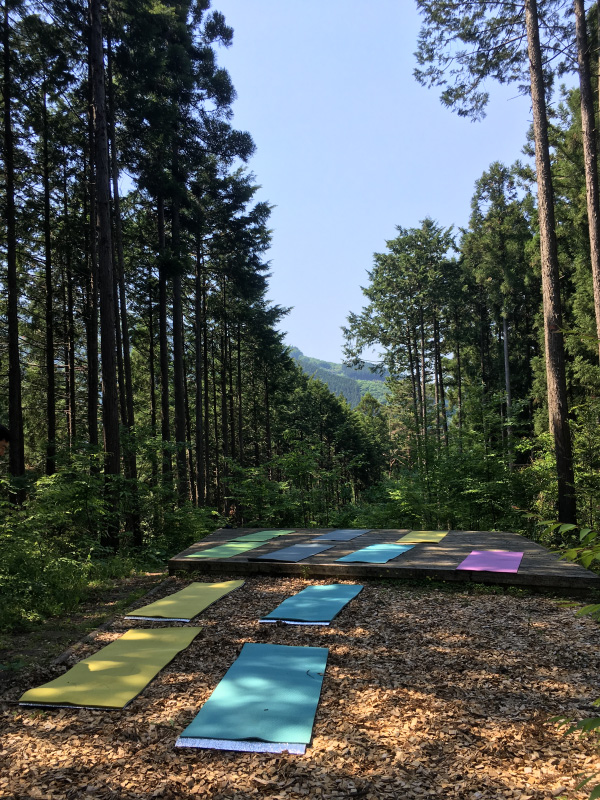 Making Soba Noodles
You can experience making soba noodles using soba flour. Of course, you can eat the soba you made on the spot. The taste of soba that one makes is special.
The place to experience soba is Yama-no-Furusato Village. (It takes about 40 minutes by car from Okutama Station)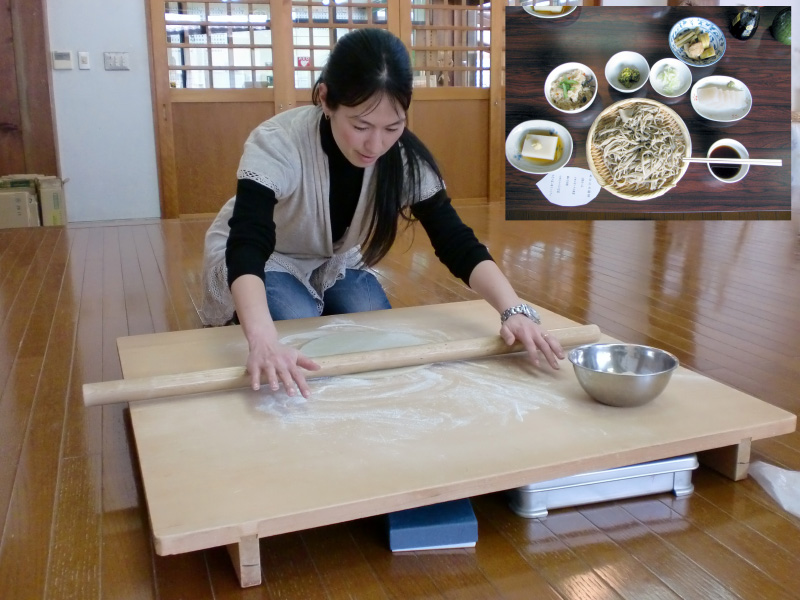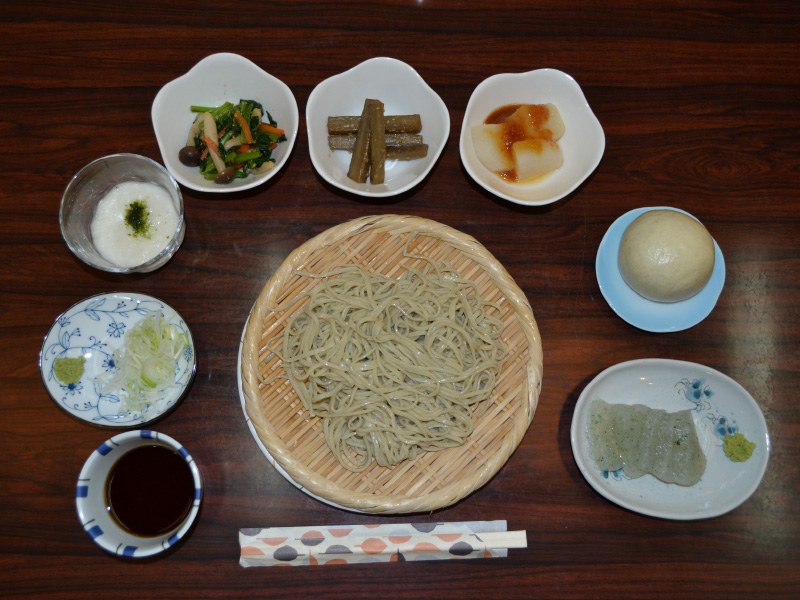 Starry Sky Bathing
You might be surprised to find out that so many stars can be seen in the Tokyo sky. With its clear air, the Okutama sky is very beautiful. If you lie down on the bench of the Toke-Trail, the stars in the sky seem to fall down over you.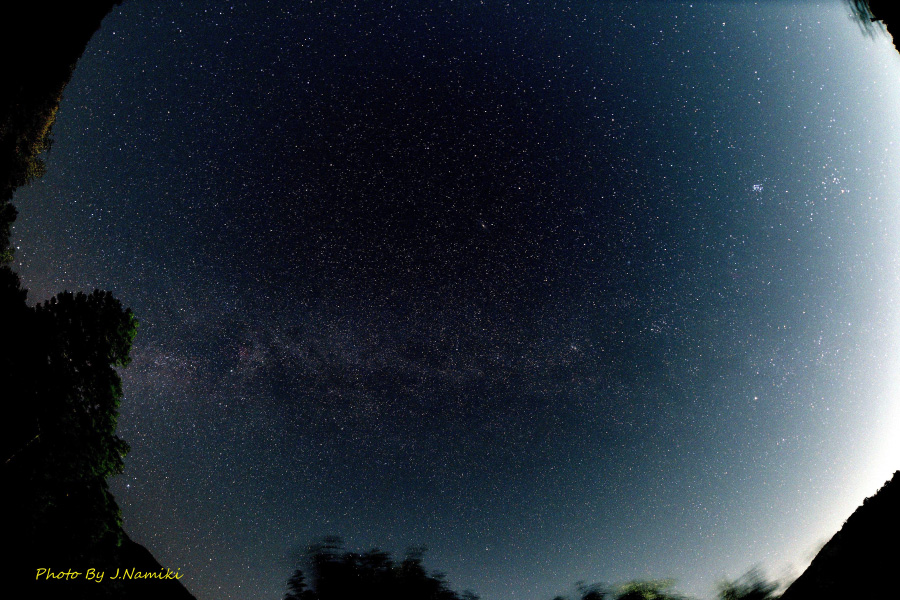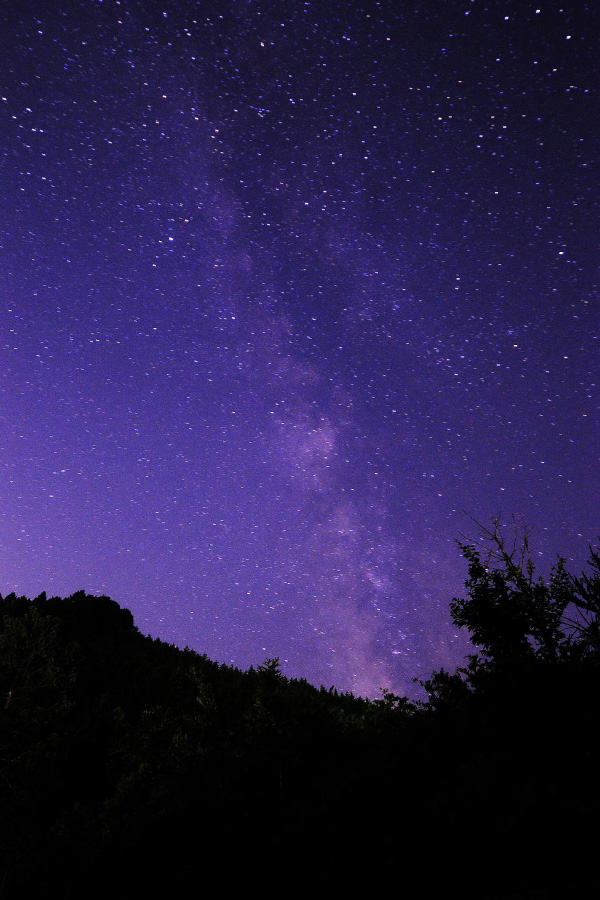 Wood Work
While feeling the warmth and aroma of trees, you can make bookshelves and accessory cases of your own design. You will be hooked and forget the passing of time.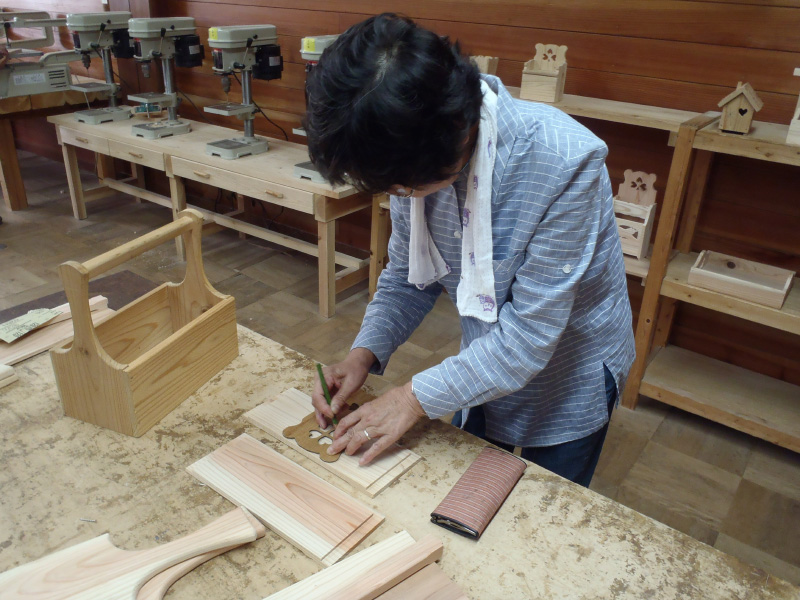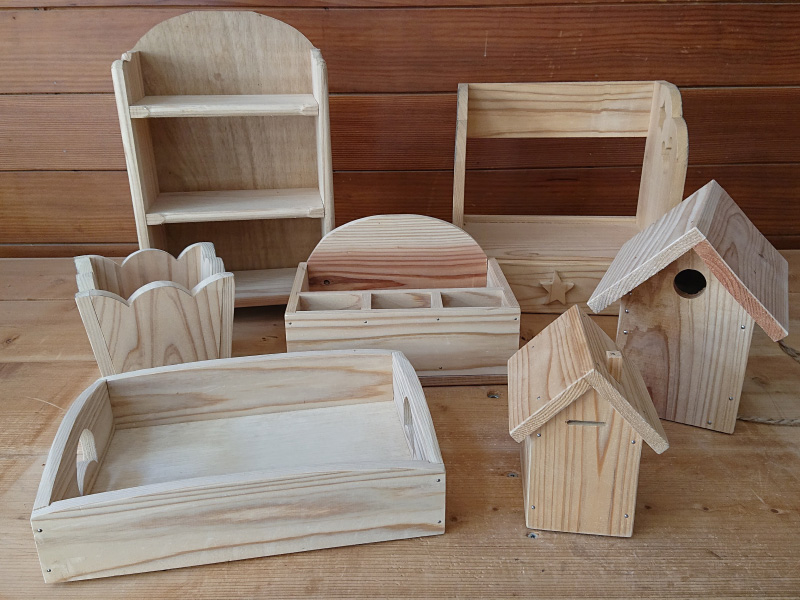 Ceramics
You can fully taste the feel of the earth and make unique dishes and cups that will be one of a kind. The finished ceramic work will be delivery to home about a month later.
(Shipping within Japan only. We cannot ship internationally.)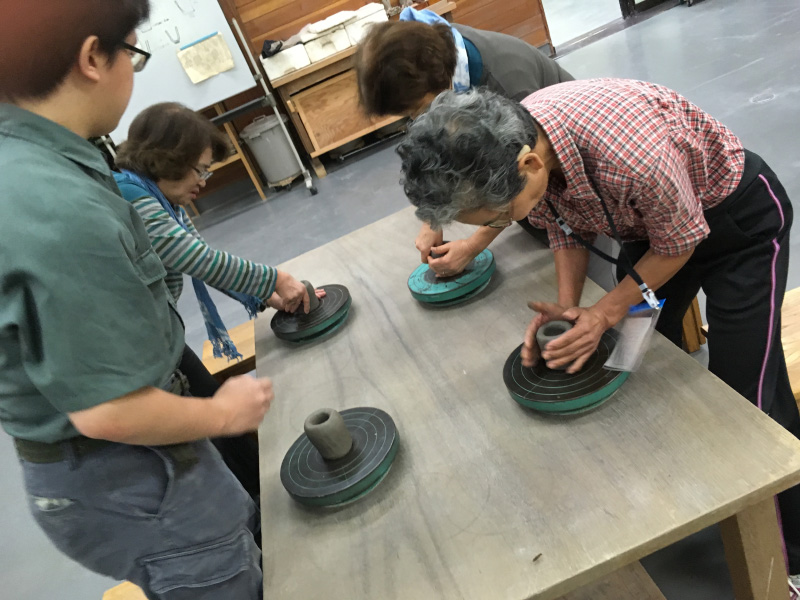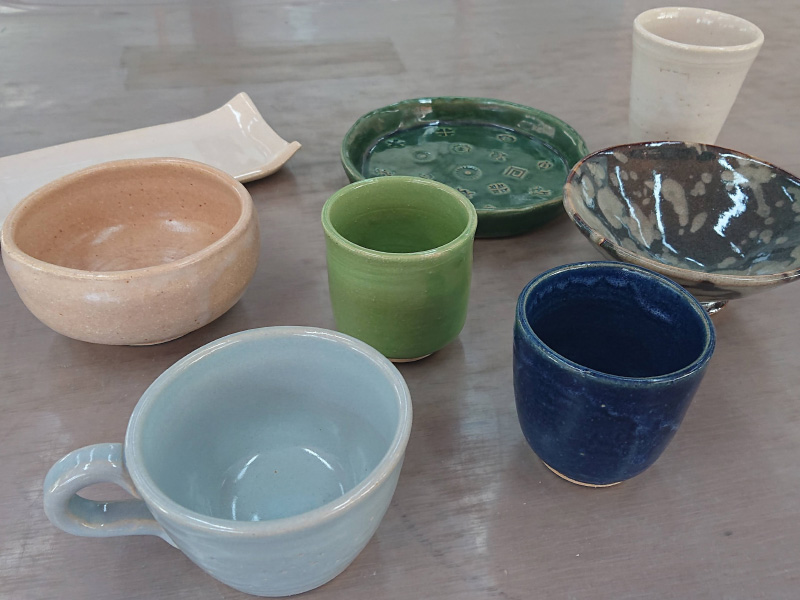 Aroma Class
In the aroma class, you will make aroma oil with your favorite fragrance. An aroma therapist will also teach you how to do massage with aroma oil, so why not try using it for massage?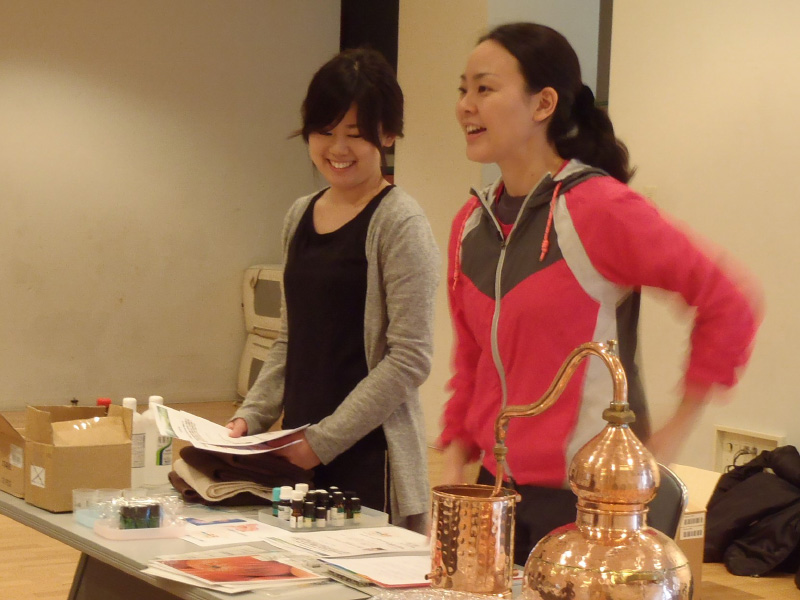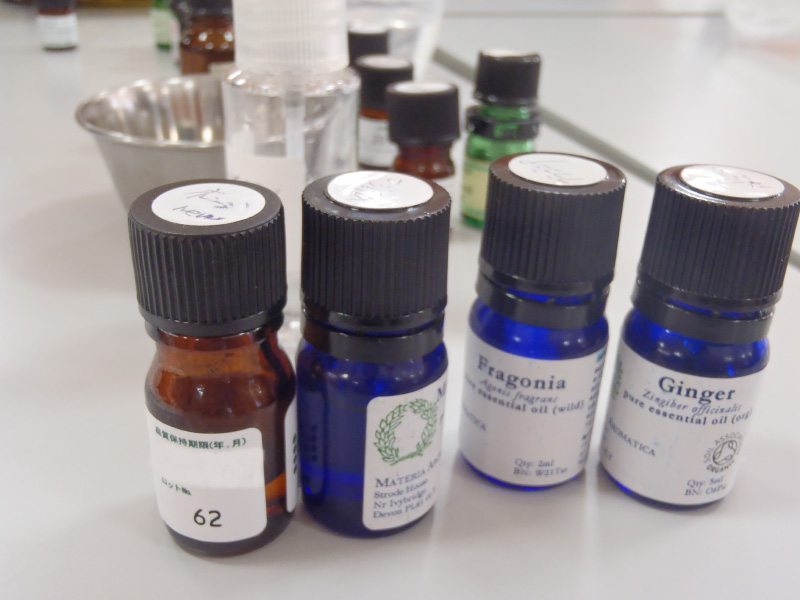 Hot Spring Bathing
There are four hot spring sources in the town. One of them is Moegi no Yu, a town-operated hot spring. From the outdoor bath you can see the clear stream of the Tama River and the mountains. By being surrounded by nature and relaxing at the hot spring, your body and mind will feel refreshed.
(In Japan, people with tattoos may not have access to hot springs or public baths.)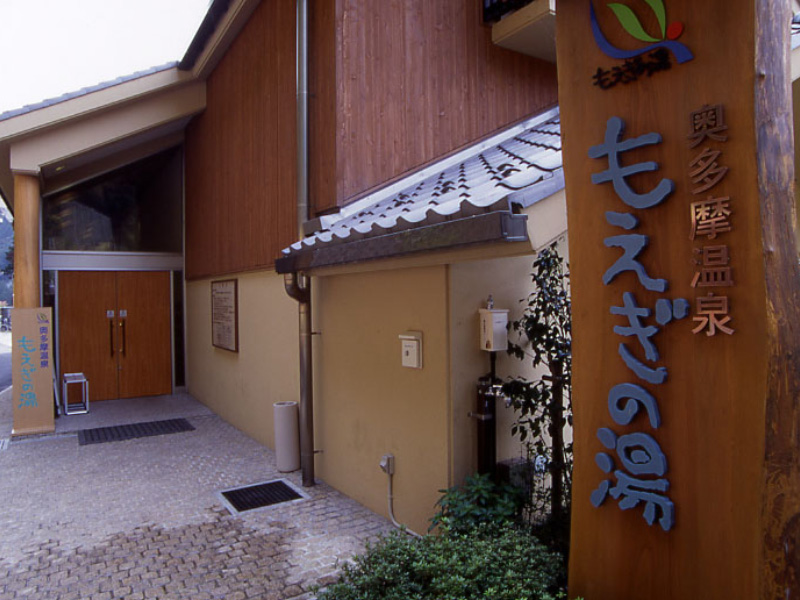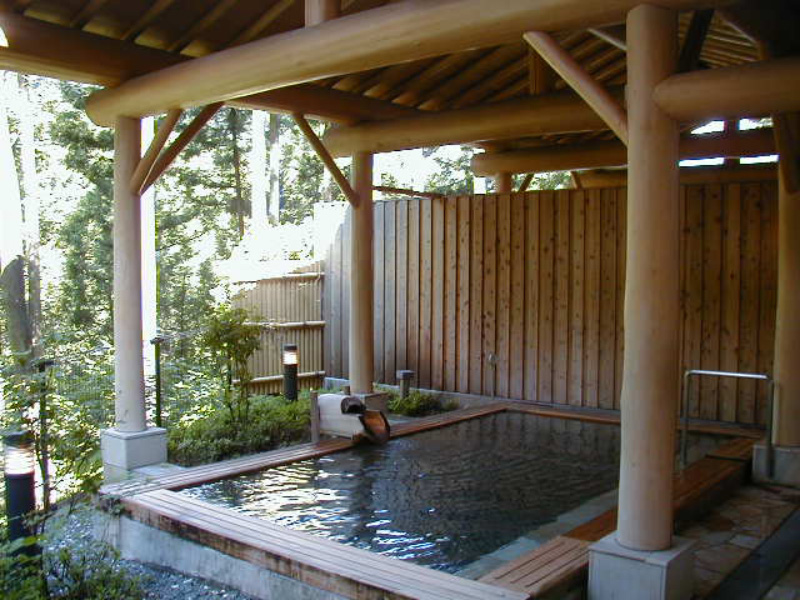 Local dishes and original herbal tea
You can eat in the certified inn "Yuyado" which uses local produce such as wasabi, shiitake mushrooms, wild vegetables and Okutama trout. A healthy Forest Therapy lunchbox using local produce is also popular.
You can expect relaxation effects and health improvements from our original herbal tea blend. The tea can be enjoyed during the guided walk and we also sell it, so please feel free to contact us.